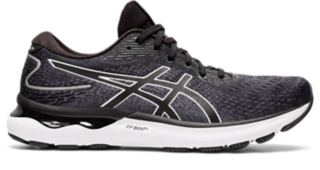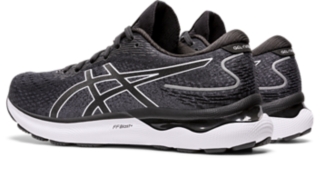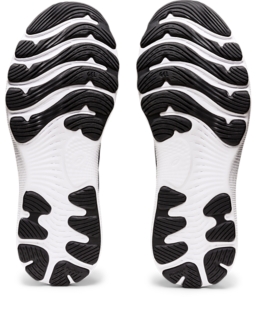 GEL-NIMBUS® 24 Review
The new nimbus offers a softer landing in a shoe thats approx. 20g lighter than the previous version. Could this be the most improved shoe of 2022? They help your stride feel smoother in every step and hug your feet with cushion all day long. The FF BLAST PLUS™ cushioning keeps the shoe lightweight while providing a softer feeling underfoot.
SUPPORT: Neutral
HEEL TO TOE OFFSET: 10 mm
WEIGHT: 9.2oz women's / 10.2oz men's
USE: Road Running, jogging, racing, walking, max cushioning
SURFACE: Road, Gravel, Track
Preview by Scoob: Mark me down as pleasantly surprised. For a shoe that I typically rarely recommended and tried, I have found this new version of the GEL-Nimbus to be one of my favorite shoes of the year to wear, and to have others try. The shoe still succeeds in its goal to be a high cushioned and supportive shoe, but it excels in doing so by being 20g lighter and adding in more features that point ASICS in the right direction.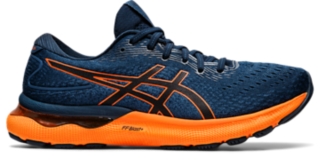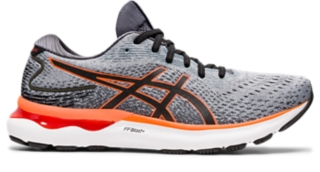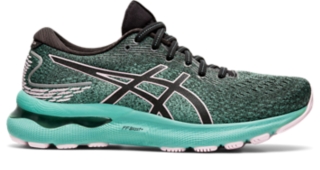 If the Shoe Fits: Sooooo comfortable. The analogy I can give is this shoe feels like putting on a hoodie and sinking into a recliner after wearing super restrictive and ill-fitting clothing all day at work. ASICS FF blast plus foam is so instantly soft and comfortable, without sacrificing too much responsiveness. This shoe isn't designed to be fast or feel that way, but it hits the nail on the head feeling comfortable and offering a great-fitting feeling of support that can last for longer runs or long days. I think my favorite variation/addition is the thinner knit tongue that makes the shoe feel lighter, more breathable, and equally supportive across the top of the foot. It really is a shoe that impresses right when you slip it on. ASICS typically runs rather narrow, so make sure to try the wide sizes if you have a wider foot like me.
Performance Review: Like I said earlier, this shoe is all about comfort. As I've tried this shoe I have really enjoyed about every step. Is it still one of the heavier shoes? Probably. Is the energy return lacking compared to say, Nike? Probably. But if this shoe can continue to feel this comfortable and seamlessly fitting, I would run in it for every easy run. The new PLUS foam is definitely one of the best things out of ASICS in a while. Adding the Lite rubber outsole was a great touch to eliminate some weight without sacrificing traction or grip.(It's actually designed to be more durable from abrasions also.) This shoe feels really great during easy runs and standing/walking throughout the day.
Previous Model: Gel-Nimbus 23
Comparable to: Hoka Bondi 7, Nike Invincible, On Cloudstratus 2, Saucony Triumph 19, Diadora Mythos 6, Diadora Equipe Atomo, New Balance 1080v11.
Conclusion:
I really like this newer model of the GEL-Nimbus. To me, cushion is never a bad thing and this shoe is not short of it. The updated mesh and tongue help it feel more comfortable through breathability and less weight. I highly recommend trying this shoe, but I would make sure you don't need the wide. Also I would play around with the sizes, because compared to a few brands, they run a 1/2 size long.