HOKA MACH 5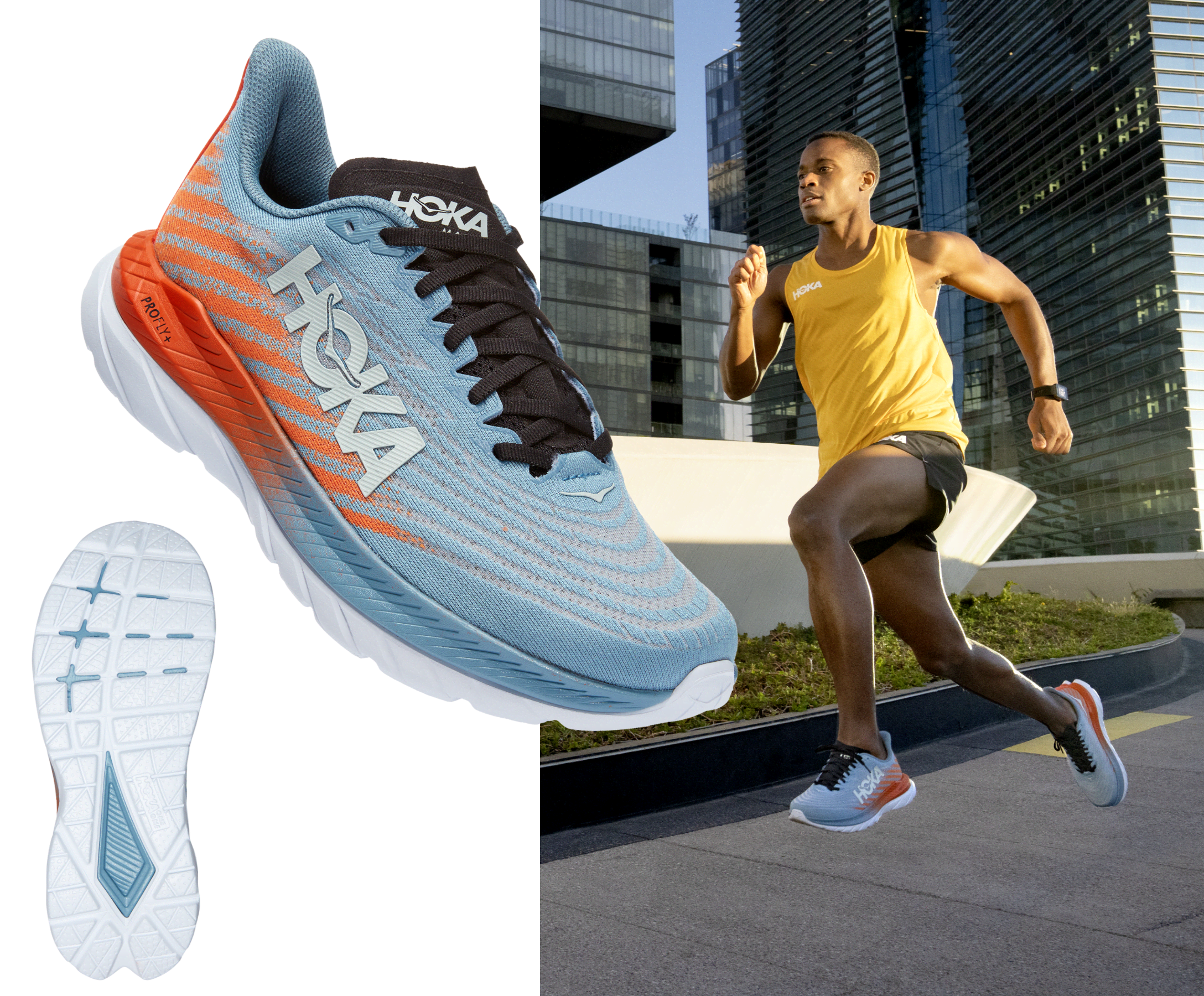 A brand mostly known for it max cushion, plush comfort, and slightly orthopedic look- Hoka continues to rise in the ranks at run specialty stores everywhere. Years prior, you might've not heard of the brand. Typically, nowadays it seems to be one everyone wants to try "because their friend loves them." The Clifton and Bondi are well known and loved. But if you wanted to bet on the underdog; the Mach 5 is a safe bet. This model is a versatile, high energized shoe that takes advantage of the Hoka 'meta-rocker' with a mixture of soft, responsive Profly+ midsole foam and a rubberized outsole. (*Ooooooh-aaahhh)*
SUPPORT: Neutral
PRICE: $139.95
HEEL TO TOE OFFSET: 5 mm
WEIGHT: 7.6oz women's / 8.2oz men's
USE: Road running, walking, speed work, race day
SURFACE: Road, Gravel, Track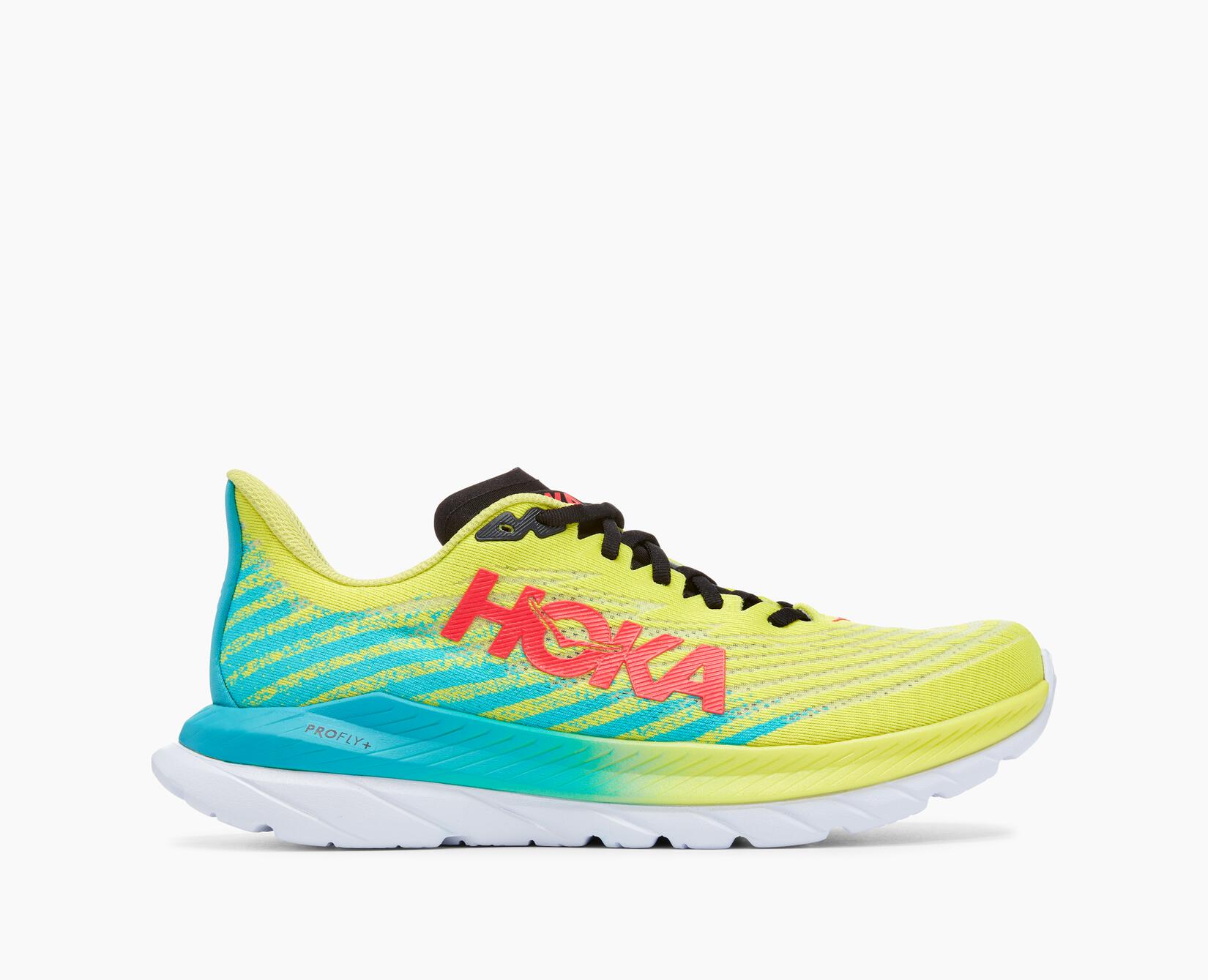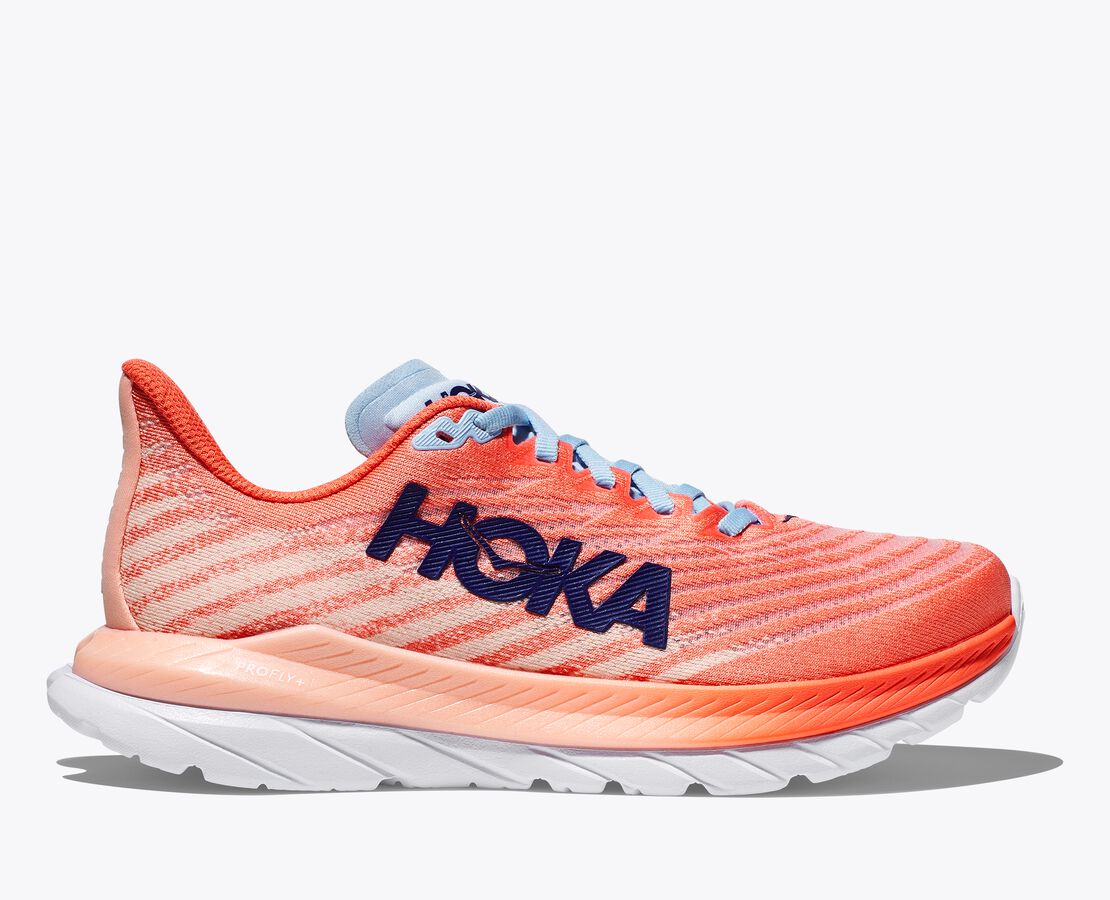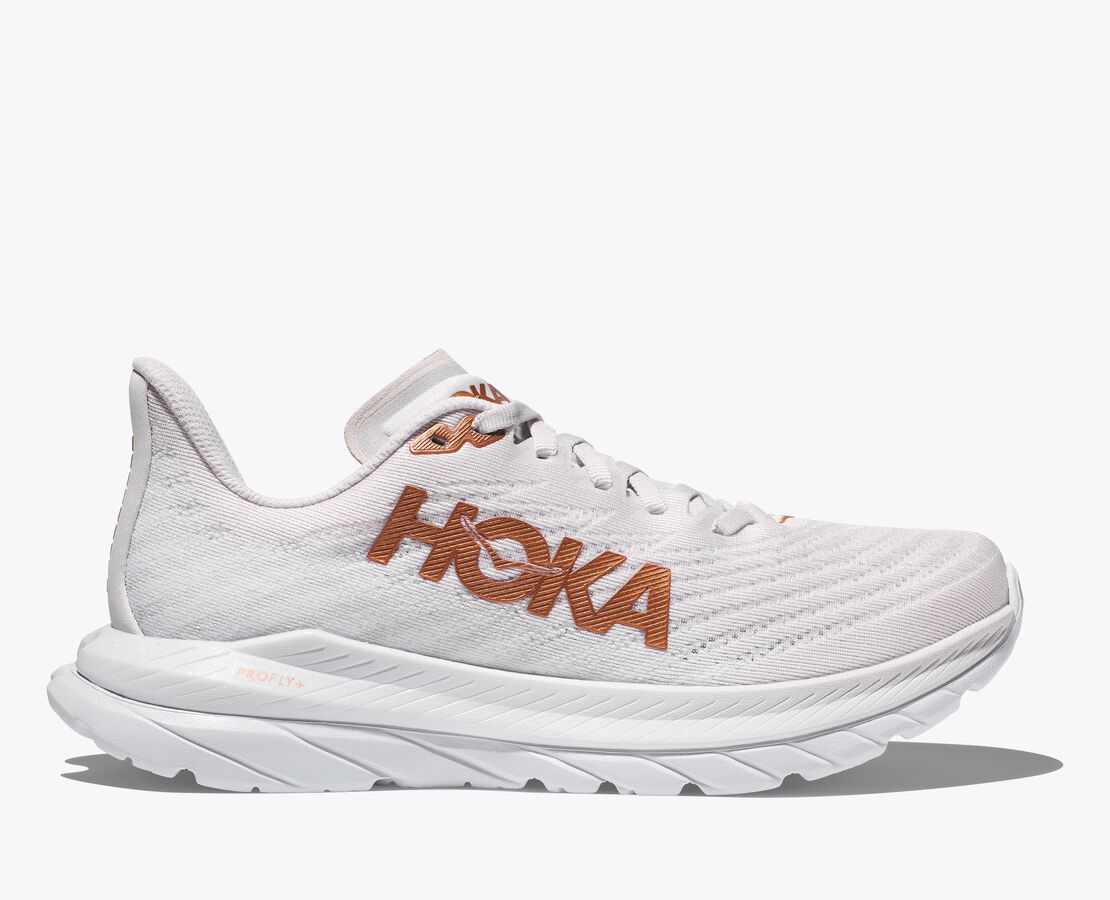 Preview by Scoob: While I can't argue Hoka's shoes are uncomfortable, there is an elite, higher-level of training, aspect than many of their shoes are missing for the select few who need it. In a shoe market flooded with carbon plates, pebax plastic plates, and even glass fiber plates, the Mach 5 finds itself in a unique spot; offering a snappier feel and energized dynamic materials for the faster training some seek out, without having any sort of midsole plate. With a priceline of $140, it offers a more affordable trainer for those needing the versatility in their everyday trainer without breaking the bank.
If the Shoe Fits: Off the bat, this won't feel like your typical Hoka. It still is extremely light and breathable, but the upper on this model has a placemat at the dinner table type feel to it with the engineered mesh knit. I found it to be very comfortable and enjoy the thin but supportive feeling upper. I have had talks with coworkers who dislike it and thinks it feels kind of fold-and-pinch-prone, not me though. The cushion felt great, still having nice soft Profly+ foam but the rubberized foam really makes the midsole of the shoe feel supportive and responsive; "this shoe means business." Walked and bouncing around the meta-rocker is really emphasized by the midsole mixture, with a real smooth transition. The swallowtail heel is kind of odd, that's really all I have to say about that part though.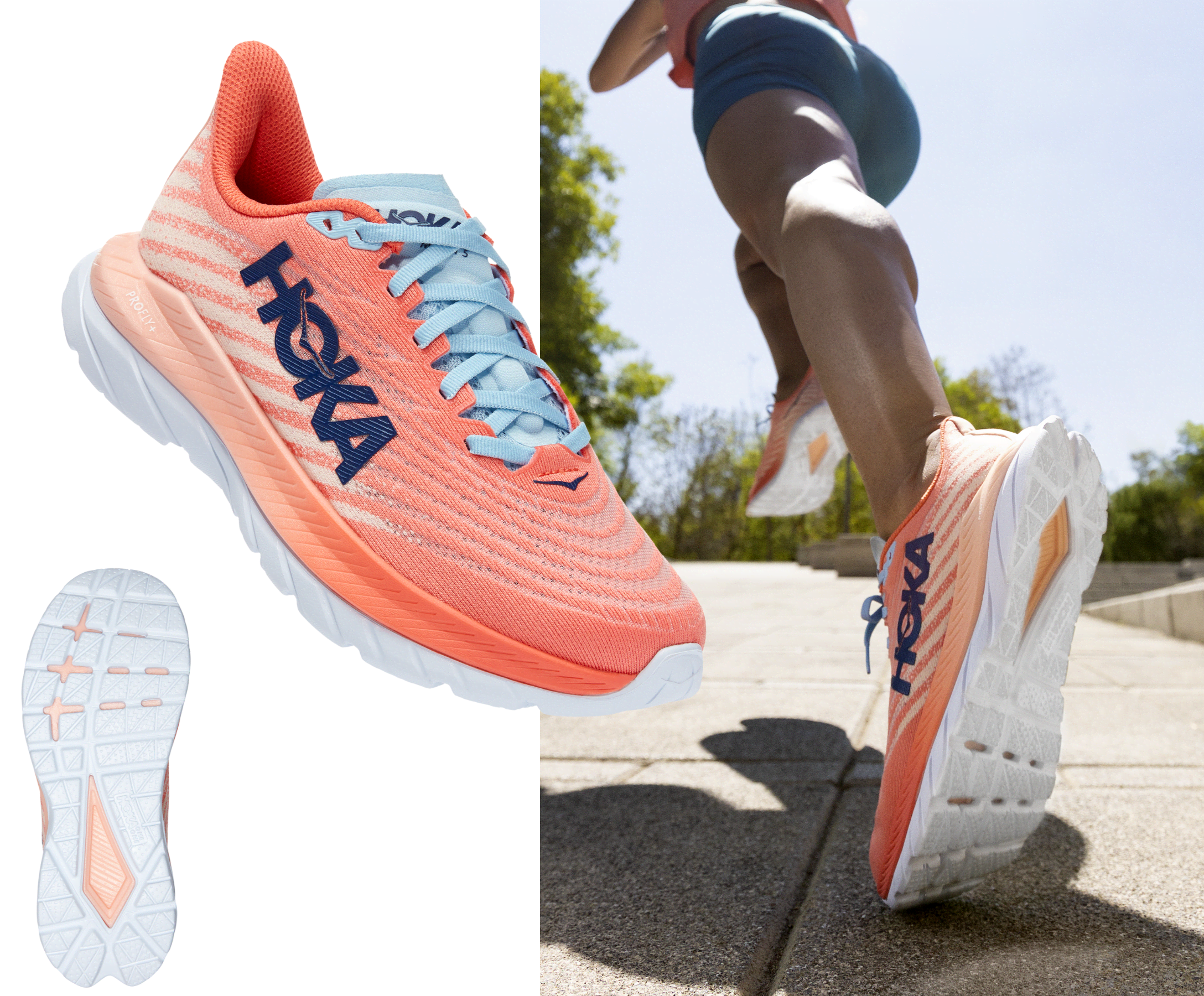 Performance Review:
Versatility- I've said it like 4 times already I know but wow this shoe can do it all. The mixture of foam isn't here for a long time but a good time, meaning: it might not withstand some people's durability test, but every step in this shoe while it has life is just awesome. I used it for easy miles, uptempo work, and interval reps. It feels good jogging, and it feels great sprinting. This is probably towards the top of my list of shoes for high school distance runners. I tend to follow the opinion of 'spikes during race pace workouts' and even encouraging a super shoe for tough-tough workouts, but this shoe can really fit the bill for someone who wants a little bit of an edge without breaking the bank or having multiple pairs. I think I like how this model feels better than the mach 4. I never got to try the supersonic but my feedback from others was it fell to one end of the spectrum straying away from comfort and versatility of the mach 4. I think this shoe succeeds in maintaining that same comfort but broadens the potential of higher performance/speed running that the supersonic was aimed at producing. All this being said this shoe has a very neutral feel to it, so keep that in mind when trying/buying.
Do you have an endurance race planned? No? Check our race Calendar!
Want to make sure you are fueling for success. Try Ultraverse Supplements, their daily supplement, T-30, is endurance athlete oriented, improving focus, fat oxidation, muscle aerobic capacity, and cortisol regulation. To recover, their Terminus supplement once again ensures you have all you need as an endurance athlete with optimal 4:1 carbs to protein with the tested best 70:30 pea/brown rice protein blend, only the most effective ingredients. Try it today at ultraversesupplements.com and use code Noah10 for 10% off your purchase.
Previous Model: Hoka Mach 4
Comparable to: Nike Pegasus, Saucony Kinvara, Mizuno Wave Rider, On Cloudflyer, Diadora Mythos Equipe Atomo, New Balance FuelCell Rebel, Brooks Launch, Brooks Hyperion Tempo.
Conclusion:
The Mach 5 is still an elite shoe. The mixture of foam really compliments each other well to make this a very comfortable and versatile shoe. I'm keeping it in my rotation, so I am Ready To Fly, with Hoka.
Not certain if this shoe is right for you?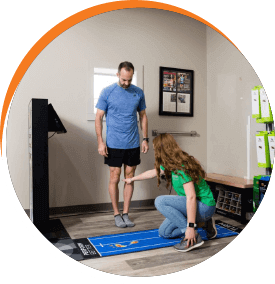 We understand! There are a lot of options of footwear on the market and deciding what model is the right model for your needs is not easy. We are here for you! You can come for a free gait analysis. No appointment is necessary, but if you would like to schedule an appointment, click here. We hope to hear from you soon!