Loaded with cushion while still feeling lightweight; the 1080 story.
One of the longest running models in New Balance's Running shoe line is still rocking the recent Fresh Foam X midsole and lots of it. This model also features the unique hooknit upper that allows for some flexibility while maintaining support and helps the shoe feel even lighter and more relaxed. With New Balance pushing the fresh foam More v4 and FuelCell SuperComp trainer, where does that leave this high cushioned, while not the highest cushion trainer, in their line?
SUPPORT: Neutral
HEEL TO TOE OFFSET: 8 mm
WEIGHT: 8.9oz women's / 9.1oz men's
USE: Road running, walking, max cushioning
SURFACE: Road, Gravel, Track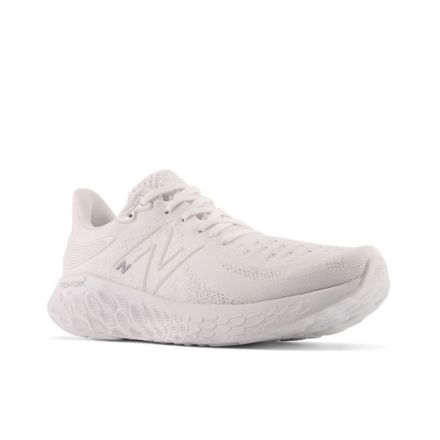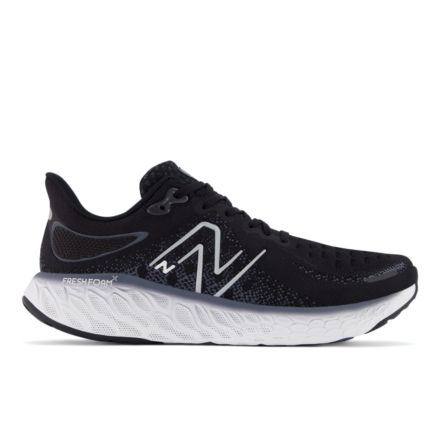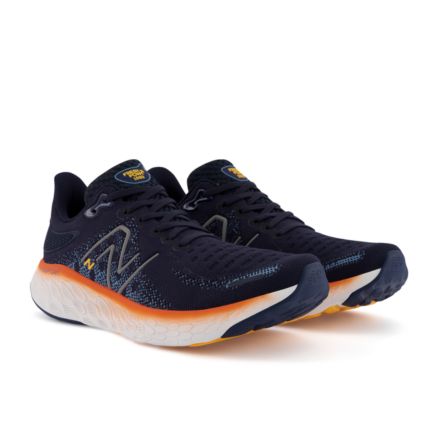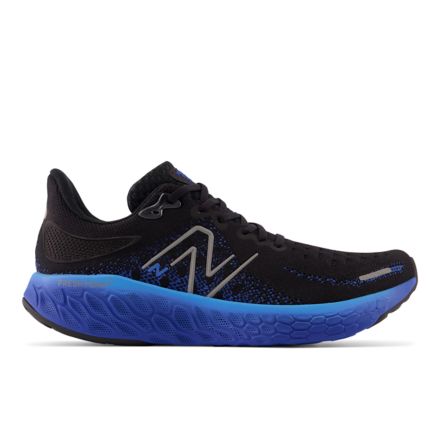 Preview by Scoob: I never had the older models of the 1080. They played around with the model a lot, and I had pretty polarizing feedback whenever I had customers try it on. One thing is for sure, the high stack height of fresh foam was popular. What was typically marketed as their max cushion model, now finds itself somewhere in the middle. While I think it is a great shoe, I can't help but peak at the Fresh Foam MoreV3 or the SuperComp Trainer; two higher cushioned shoes, one with a carbon plate through it and the other with a more supportive, bondi-esque feel. Those two factors would make me lean towards them for those super easy recovery miles over the 1080v12. The good thing for the 1080, it looks good and more casual than either of those. So, I can wear these to work and nobody looks twice. So the small versatility is still there for the 1080 compared to the other two.
If the Shoe Fits: First things first, this model runs a smidge long. I can easily get by with the 11 when most brands/models I will be in 11.5. I hope this doesn't become a regular thing with New Balance, because their new 880 model I have to wear a 12 or 12.5. So I would definitely try it on or size down. Especially with the flexible upper, it is a very roomy light feeling shoe. The heel cup coincides with the upper well though, making my foot feel secure and locked in even with the nice wiggle room towards the toe box. Typically the older models had funky heel cups and odd tongues. They nailed both of those with this model, it really fits like a glove and is super lightweight on the foot. They also look pretty great in my opinion, hiding the thick sole with a gradient color pattern.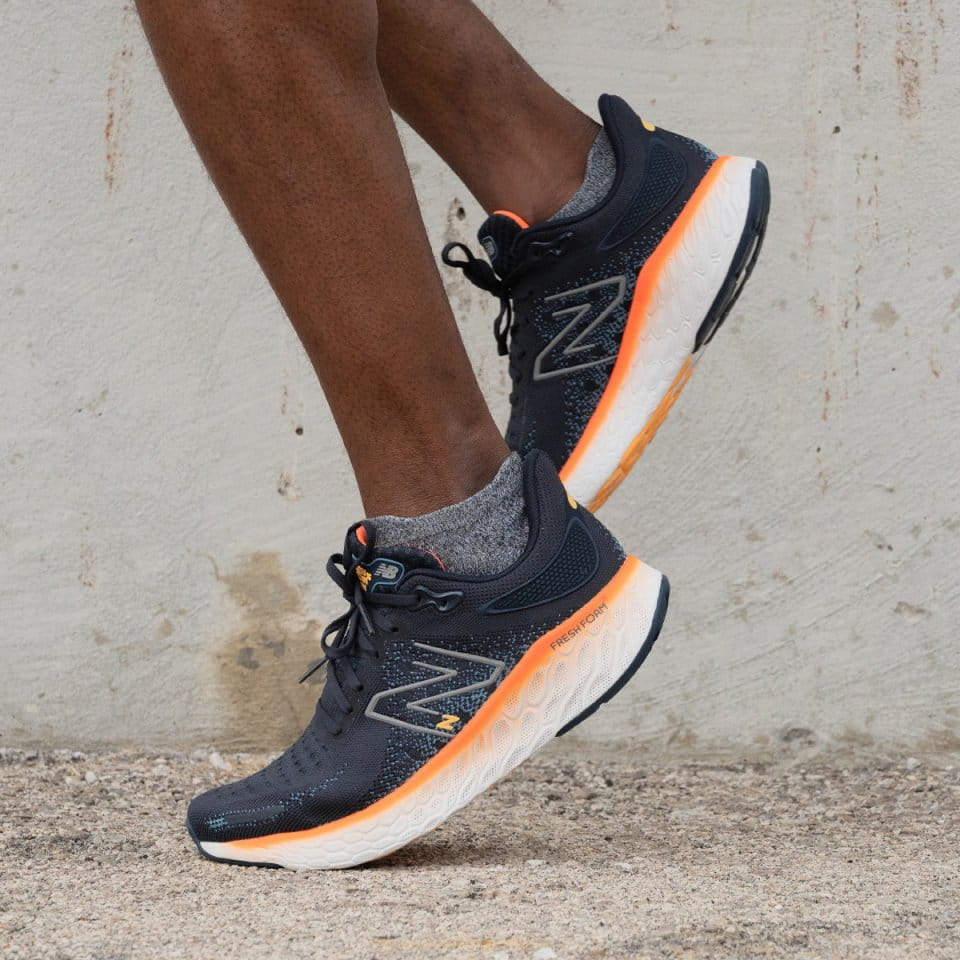 Performance Review: One thing that is unique about the 1080v12 compared to other brands' high cushioned models, is that it is flexible. The Bondi, Invincible, Wave Sky, and even the Triumph ten to feel more rigid to me and have that "rocker" feeling that guides you to the point of takeoff without much bend on the foot/shoe. The 1080 moves pretty freely and the FreshFoam feels soft, but the transition is a quicker more flexible rocker where you feel the full-contact of the foot striking as your go to the mid-foot and forefoot. It doesn't feel like the fastest shoe in the work, but I would say it falls between the Hoka Clifton and the Nike invincible as far as versatility with speed in mind. As far as comfort goes its as comfortable as they get. The energy return in the fresh foam isn't very bouncy, it's a denser foam that is more so muting your landed rather than recoiling. This shoe has what it takes to be your workhorse mileage shoe, recovery day shoe, and long run shoe. But as far as the versatility with workouts or racing, I would rather look elsewhere. The new Rebel V3 is more of the workout race-day hybrid that can feel goo for everyday runs too. So come in to figure out what you really need and we can go from there.
Do you have an endurance race planned? No? Check our race Calendar!
Want to make sure you are fueling for success. Try Ultraverse Supplements, their daily supplement, T-30, is endurance athlete oriented, improving focus, fat oxidation, muscle aerobic capacity, and cortisol regulation. To recover, their Terminus supplement once again ensures you have all you need as an endurance athlete with optimal 4:1 carbs to protein with the tested best 70:30 pea/brown rice protein blend, only the most effective ingredients. Try it today at ultraversesupplements.com and use code Noah10 for 10% off your purchase.
Previous Model: 1080V11
Comparable to: Nike Invincible, Saucony Triumph, Mizuno Wave Sky, Asics gel nimbus, On CloudMonster, Diadora Mythos Vortice, Altra Torin 6, Brooks Glycerin 20
Conclusion:
A great feeling shoe that is hard to find something to complain about. The lightweight feel of the 1080 has blown me away and made me enjoy every second I'm in them. The stack of Fresh Foam feels great and gets me through my run or through my work day keeping my feet feeling comfortable and fresh. The upper material is something I have grown to like but I can see it being polarizing for some runners.
Not certain if this shoe is right for you?
We understand! There are a lot of options of footwear on the market and deciding what model is the right model for your needs is not easy. We are here for you! You can come for a free gait analysis. No appointment is necessary, but if you would like to schedule an appointment, click here. We hope to hear from you soon!