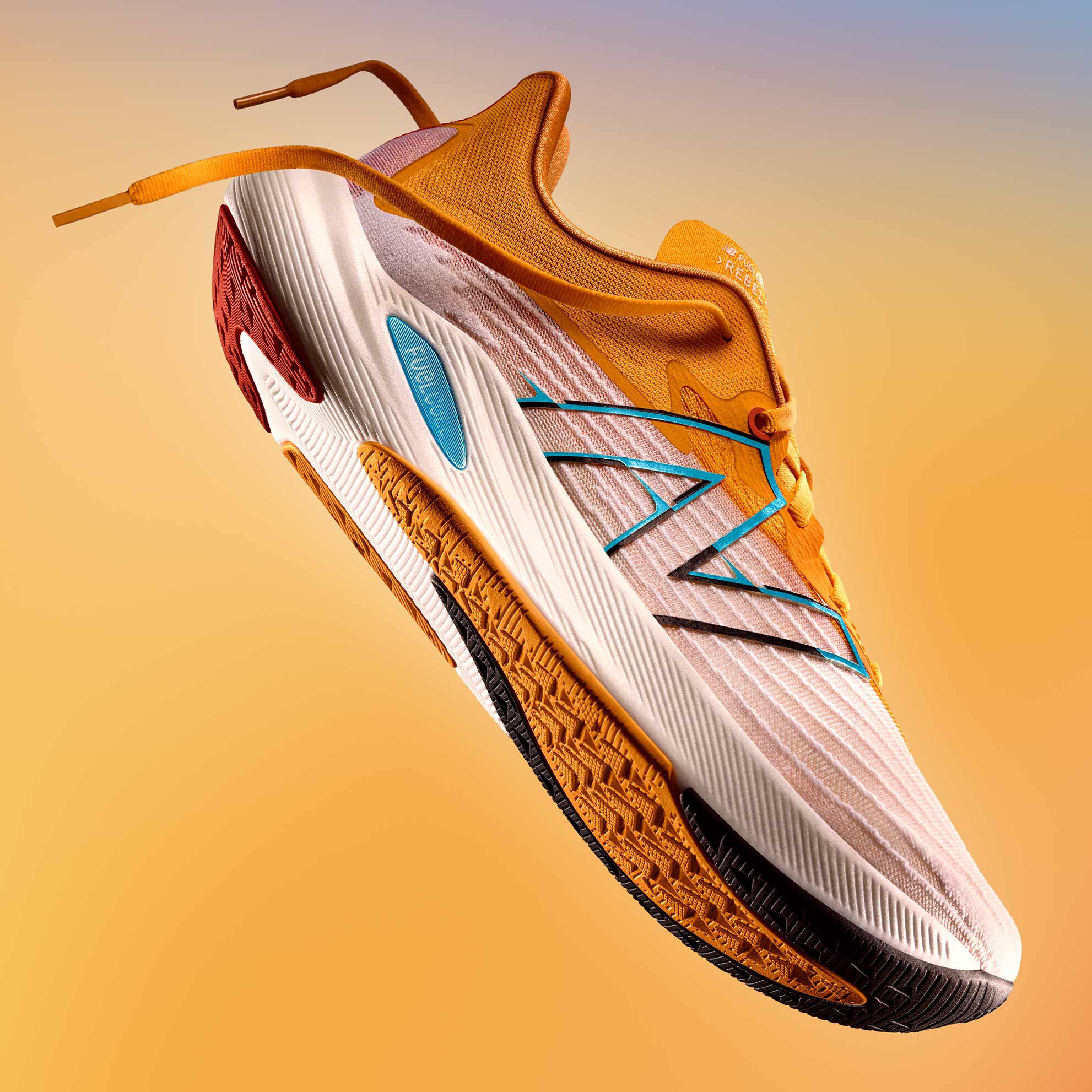 The FuelCell Rebel v2 running shoe is a front runner for a lot of people's shoe of the year. Built for daily runs and up-tempo workouts, a soft FuelCell midsole provides explosive energy return underfoot, while a lightweight engineered mesh upper and molded collar foam creates a locked-down fit.
SUPPORT: Neutral
HEEL TO TOE OFFSET: 6 mm
WEIGHT: 7.0oz women's / 7.2oz men's
USE: Road Running, jogging, racing, walking, max cushioning
SURFACE: Road, Gravel, Track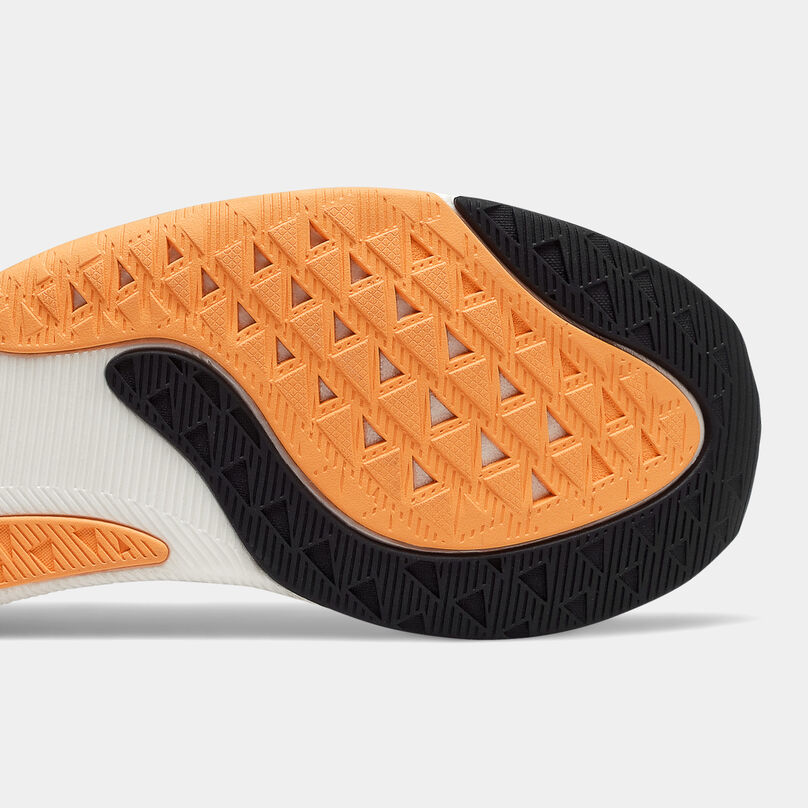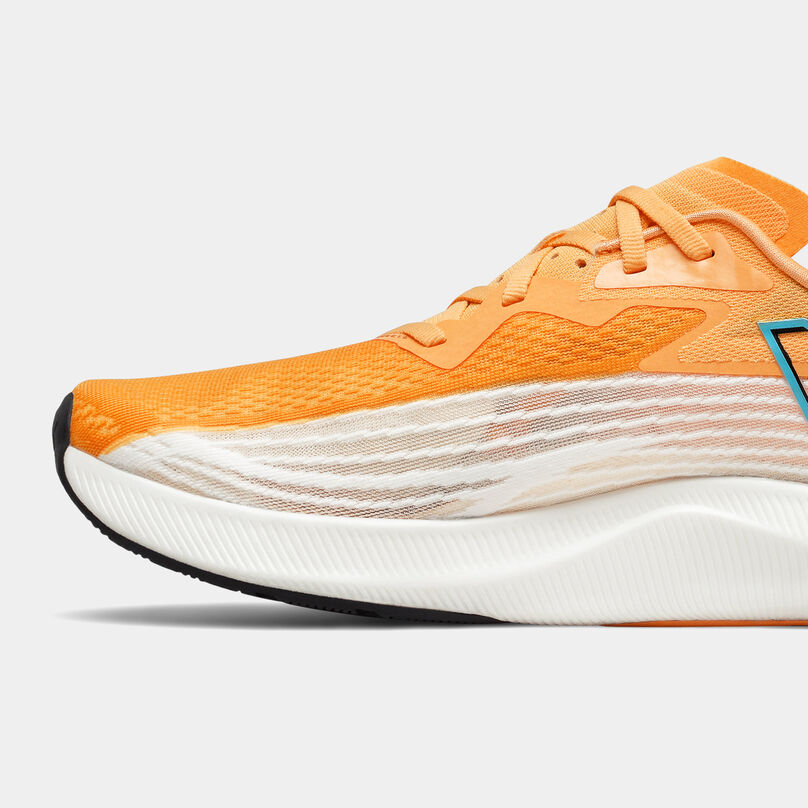 Preview by Scoob: This shoe has been one of my favorite two try on over the last 6 months This new model has been a popular improvement to the first. Amping up the fuelcell foam and combining a real lightweight upper that gives this shoe the fast but comfortable feel of a limitless shoe.
If the Shoe Fits: Dang that shoe is soft. I noticed the fuelcell foam right when I put it on. Bouncing around the store felt comfy and easy with the high responsiveness and super lightweight feel. The thing upper is matched with a thin tongue and a breathable but locked in lacing arrangement. The collared heel helps my foot feel locked in and ready to haul. I really think this is one of the lightest shoes on the market while also being one of the most comfortable. Runners that need stability be aware, this thing is as neutral as it gets. If you wanted the same feel try the fuelcell prism, it'll have a touch of stability that can get anyone by that still wants a bouncy lightweight trainer. Long story short, this shoe feels amazing.
Performance Review: Listen, I just said it, this shoe is amazing. It's the top of many peoples list for everyday mileage and for a versatile uptempo training shoe. The fuelcell foam is responsive and the curvature gives it a little pop. The overall lightweightedness of the shoe gives it that racing flat-esque feel while giving your foot tons of cushion. It would be irresponsible of me to not ackowledge the common feedback I have seen online about this shoe though. That thin lightweight upper can lack durability and stress for anyone with a wide foot.
While I haven't had this issue, I haven't ran that many miles in them and the typical number I am seeing is ~200 miles when the tearing begins. Maybe these folks are hard on shoes, maybe they need wides that aren't offered in the model unfortunately. What I do know is that his shoe feels awesome to me right now. I love doing easy miles in it or cranking up the treadmill to really get moving. The fuelcell foam is great technology and the Ndurance rubber outsole helps maintain the shoes tread and grip integrity on high wear areas. Right now the shoe seems limitless, for only 130$.
Previous Model: Rebel V1
Comparable to: Hoka Mach 4, Nike Zoom Pegasus 38, Brooks Hyperion Tempo, Saucony Endorphin Speed, On Cloudflyer 3.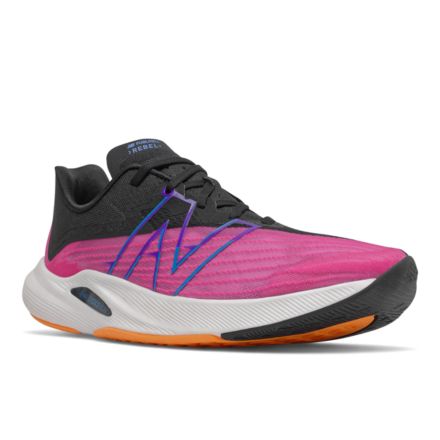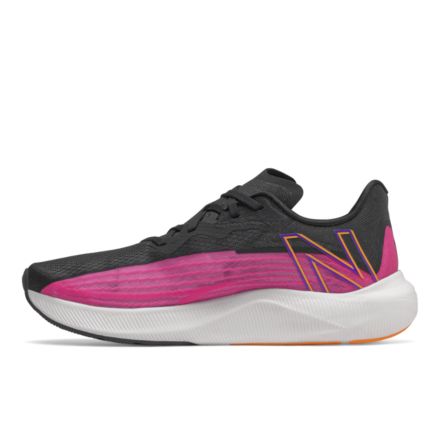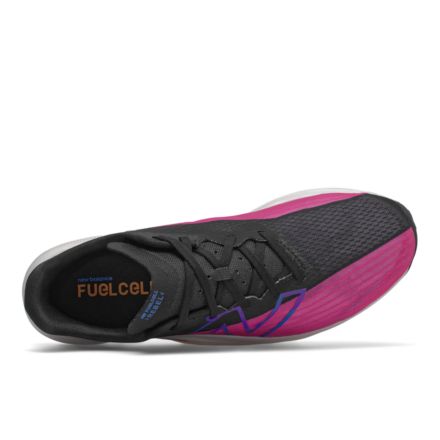 Conclusion:
I really like the direction New Balance is heading with this shoe. It seems to be one of the lightest, most versatile, comfy shoes out there right now. With the popularity it would be hard to believe that the issues with the upper happen to the majority of people. However, you have a wide foot or are hard on shoes be weary.