On Cloudmonster Review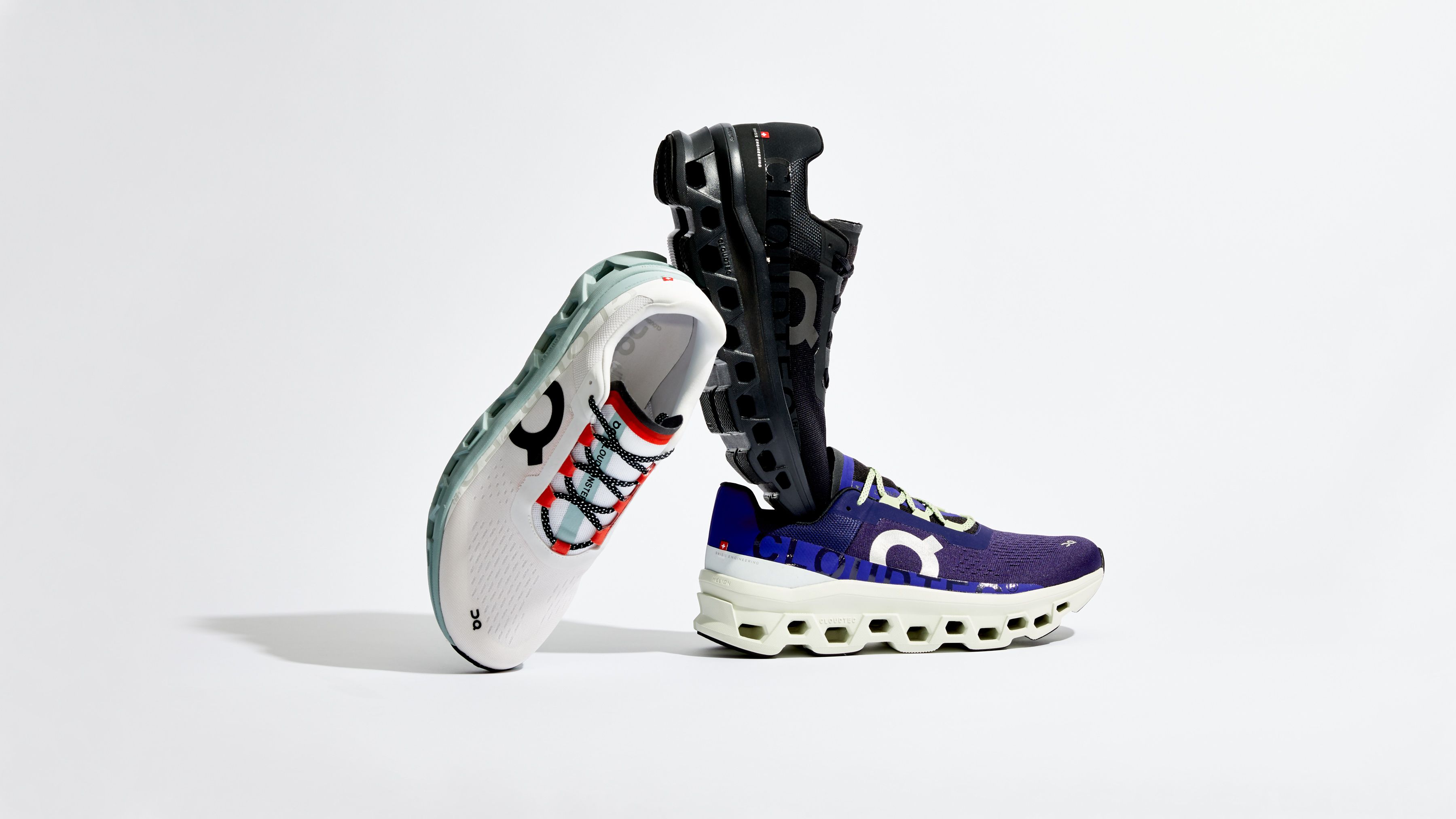 On has taken the world by storm this year(maybe year-and-half). What was once a niche brand a few years ago is now well known and highly worn. The look of the clouds with the slim sleek profile of their shoes really attracts most of the customers. In the past year they have really improved the quality and performance of their shoes as well. The Cloudmonster is one of their latest models that looks to butt heads with the Hoka Bondi's and New Balance Fresh Foam More's that highlight the max cushion trend that is picking up speed in the shoe-niverse.
SUPPORT: Neutral
HEEL TO TOE OFFSET: 6 mm
WEIGHT: 9.0oz women's / 9.7oz men's
USE: Road running, walking, max cushioning
SURFACE: Road, Gravel, Track
Preview by Scoob: I was working run specialty when On first started to introduce their running shoe models. The shoes were straight up trash in my and the majority's opinion; lightweight but real firm and overall pretty uncomfortable. Since then they have signed Roger Federer to make competitive tennis shoes, they have started an Athletics team that is highlighted by Olympians, NCAA D1 Champs, and one of the most renowned American distance runners as the head coach, Dathan Ritzenhein. While it wasn't a big splash initially for On, the past few years have shown that they look to improve wherever they can, and they want to compete with the top brands like Nike, Saucony, and Brooks. The Cloudmonster is one of the best shoes On has produced. It was one I was very excited to try and put to the test.
If the Shoe Fits: I loved the looks of the Cloudmonster; emphatically crazy looking while also being sleek and attractive. The simple minimalistic lacing is something rare and unique. Slipping the shoe on gives a similar minimalistic lightweight feel. The toebox is roomy, very comfortable for walking around, but when I was going to run I really tightened the laces to feel more locked down. The high amount of cushion and curvature feels great heel-to-toe. The foam has a bouncy energized feeling with their signature clouds. The shoe is pretty flexible too accompanying the full range of motion in my foot. I really liked the shoe, but I don't know if I'd recommend it for just standing on your feet all day. The stacked cloud midsole definitely has a dynamic role aimed more towards being in motion; walking & running. Whereas, the Bondi or Fresh Foam More seem to have a better feel and support for standing all day.
Performance Review:
Typically, a max cushioned shoe is pretty one-dimensional. You also would think something with the word cloud in the name would be super soft like a pillow. The Cloudmonster to me, feels more like a versatile everyday training shoe. One I can wear for a quicker paced run/long run. It wasn't quite as soft as other max cushion models I have, that I love putting on when my legs feel trash. I tried the Cloudmonster for easy runs, uptempo progressive long run, and a fartlek interval session. It felt good for the easy runs but it really felt best at the quicker paces. This is probably due to the energy return of the clouds. The surface I was on was primarily concrete and asphalt. If I was able to get on some softer surface I think this shoe would be a do-it-all 24/7 wear, as a dirt or crushed limestone surface would cushion the landings for the easy runs. They also still look super fly and feel the same as when I first started to wear them, making me think they are durable. I have seen reviews online and haven't seem much complaining around the durability, but quite a few people agree on the versatility of this 'max cushioned' shoe.
Do you have an endurance race planned? No? Check our race Calendar!
Want to make sure you are fueling for success. Try Ultraverse Supplements, their daily supplement, T-30, is endurance athlete oriented, improving focus, fat oxidation, muscle aerobic capacity, and cortisol regulation. To recover, their Terminus supplement once again ensures you have all you need as an endurance athlete with optimal 4:1 carbs to protein with the tested best 70:30 pea/brown rice protein blend, only the most effective ingredients. Try it today at ultraversesupplements.com and use code Noah10 for 10% off your purchase.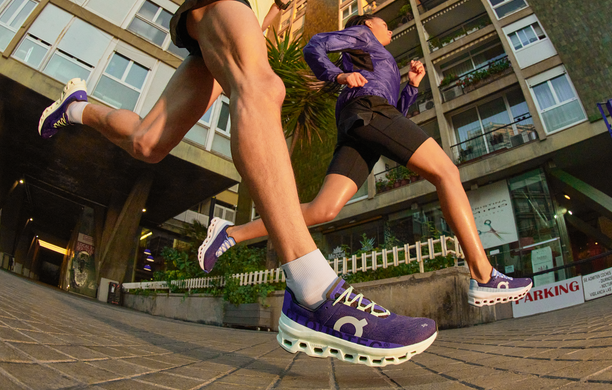 Previous Model: No predecessor
Comparable to: Nike Invincible, Saucony Triumph, Mizuno Wave Rider, Asics gel nimbus, Diadora mythos Vortice, New Balance Fresh Foam 1080.
Conclusion:
I have been buying stock in On and this shoe is exactly why. The brand is exploring avenues and expanding the breadth of their products at an elite rate. They have acquired some of the top distance running athletes in the nation and world for a good reason- the vision of the company is to be at the top. The Cloudmonster is a taste of what is to come with On, and I like it a whooole lot.
Not certain if this shoe is right for you?
We understand! There are a lot of options of footwear on the market and deciding what model is the right model for your needs is not easy. We are here for you! You can come for a free gait analysis. No appointment is necessary, but if you would like to schedule an appointment, click here. We hope to hear from you soon!