The unique material of the UA Clone upper adapts to your foot's shape and movements for a more precise fit; less rubbing, more comfort. It also helps keep your foot centered, making sure you get the most out of the soft, responsive UA HOVR™ cushioning. Connect your shoes to UA MapMyRun™ for real-time Form Coaching tips based on your cadence, pace, and stride.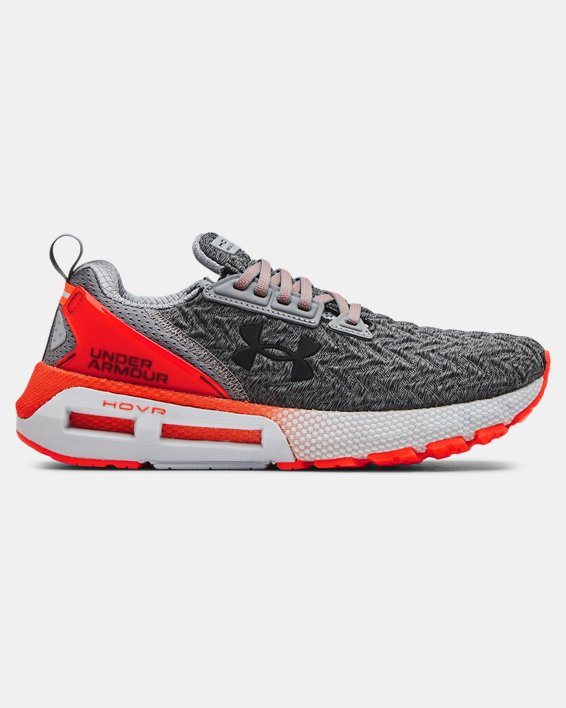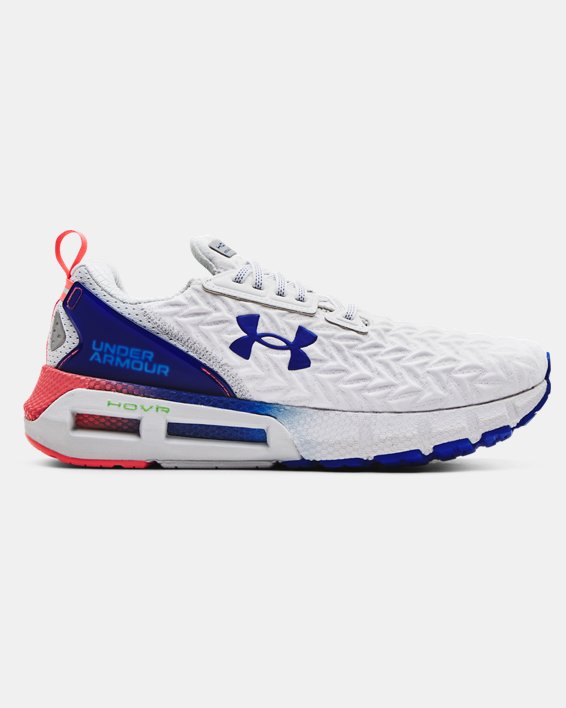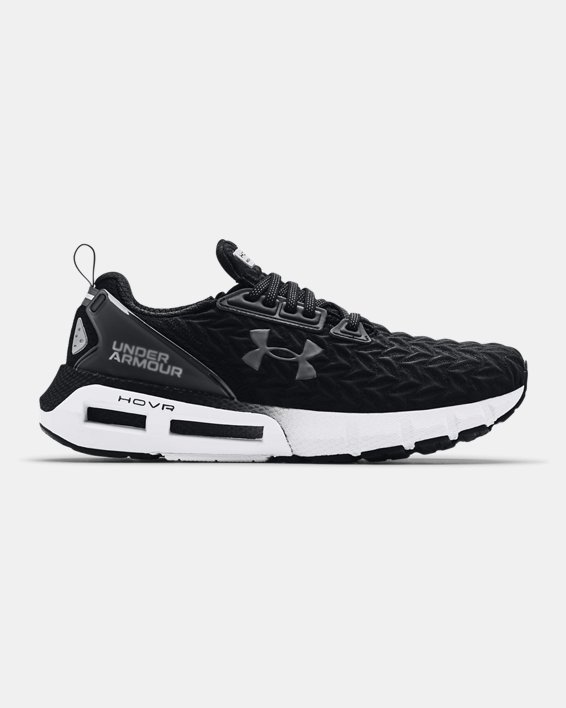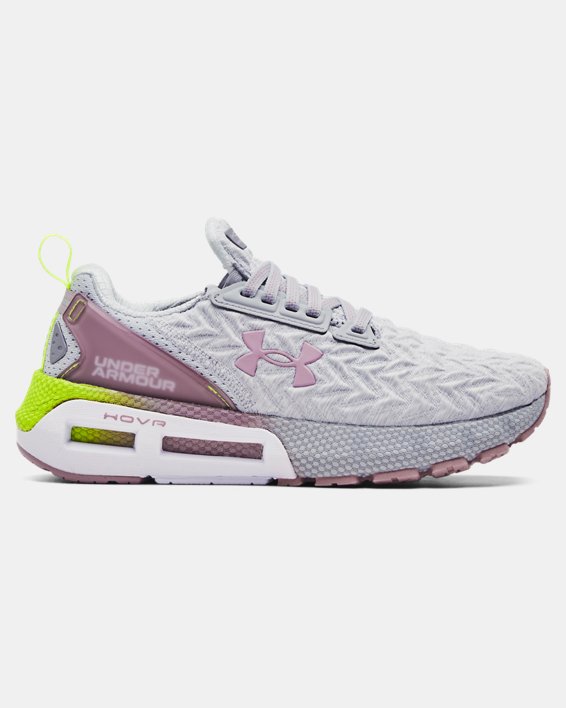 SUPPORT: Neutral
HEEL TO TOE OFFSET: 8 mm
WEIGHT: 9oz women's / 10.9oz men's
USE: Road Running, jogging, walking, max cushioning
SURFACE: Road, Gravel, Track
Preview by Scoob:
This shoe is all about comfort, and I think it ranks pretty high in performance. For only 140$ this shoe is loaded with cushion and has a super unique, breathable, and sleek feeling upper. More technology like a molded sock-liner and a external heel strap really helps this shoe do what they say: form to your foot for a more comfortable fit and high performance feel.
If the Shoe Fits:
The first thing I noticed when I put the shoe on was the upper. It felt light and breathable and had some flexibility to it. This provided a little give and kept my wide foot comfortable. Another unique feature was the sock-liner that took the locked-in feel to the next level.
We have noticed that this shoe runs notoriously small. I wear an 11-11.5 and this one was a 12 and I probably need a 12.5 with thicker socks. Luckily, that upper is forgiving and flexible and I haven't had a problem with it being snugger than I typically prefer.
The heel cup on this shoe is really nice and reinforced with an external heel strap. Walking around I notice the cushioning, once I ran I really noticed it. The HOVR technology that they talk about really does have a some great energy return. The weight is certainly on the denser side, but since it is below 11oz I wouldn't really consider it "heavy".
I think I would say this shoe meets the standard of other shoes within the 130-140$ range as far as comfort and fit goes. It will be up to you on whether you prefer the compressive feeling upper or not. I don't think their will be any debate that this shoe looks sweet. There are a few solid color combinations so come on in and see what we have in your size
Performance Review:
I've done about 30 miles in the shoes so far, all easy to moderate runs. The HOVR technology does have a noticeable amount of energy return. I enjoyed the combination of materials in the upper as well! I felt secure in the shoe and it had a real good level of flexibility to match the high amounts of cushion. The combination of foam and design of the midsole with the heel strap really gives this shoe a solid heel counter and some super small stability for a neutral shoe. The tread and grip were top notch as well. I think it can be capable of pretty versatile training, however it won't be the best option out their for anyone that is looking for one shoe for everything from easy miles to race effort.
I think the versatility stops at threshold work. The secureness of the shoe and the high cushioning does great for provided support and absorbing impact. But the weight will hinder the amount of energy return you might want and need for the faster stuff. I could easily see this shoe be your workhorse mileage shoe. It feels durable and I don't doubt you can get over 400 miles with the shoe still getting the job done. It also comes capable with linking to Under Armour's app MapMyRun to track your routes and record a lot more data. I didn't use that, so I can't vouch for it too much.
Previous Model: HOVR Mega Clone
Comparable to: Brooks Ghost & Glycerin, Saucony Triumph and Shift, Hoka Clifton, New Balance 880, Mizuno Wave Rider and Wave Sky 5, Altra Torin
Specs:
CONNECTS TO UA MAPMYRUN™: tracks & analyzes your running metrics to help make you a better runner
UA HOVR™ technology provides 'zero gravity feel' to maintain energy return that helps eliminate impact
Compression mesh Energy Web contains & molds UA HOVR™ foam to give back the energy you put in
Breathable upper with strategic synthetic overlays for added support & durability where you need it
External heel strap for a locked-in fit
3D foam molded sockliner provides ultimate cushion & support
Full rubber outsole features unique knobbed texture for elevated traction & durability
Conclusion:
I was surprised by how much I liked this shoe. For my extent and type of training, I believe its majority of use will stop at easy miles. I would like a lighter, faster feeling shoe for any of my speedier sessions or super-long runs. For anyone needing a high cushioned trainer though, this shoe will be a unique choice that you might like way more than the typical Ghost and Clifton. It is decked out in unique technology that might help you go the distance feeling just a little bit more comfortable. I will definitely be putting it in my rotation. Come in to the store and give it a try today.