Our fitting process makes use of a Revolutionary Technology invented by Currex. We use a state of the art digital foot scanner and a few simple leg tests to assist in finding the proper footwear for your activity. While both are exceptionally important pieces to finding proper footwear, running form can also be assessed by video gait analysis to help facilitate the most efficient gait.
After analysis we are able to narrow down the selection of footwear that would be best for you.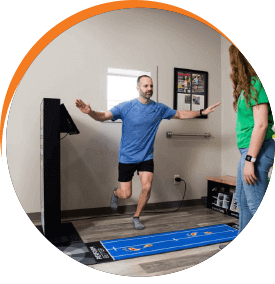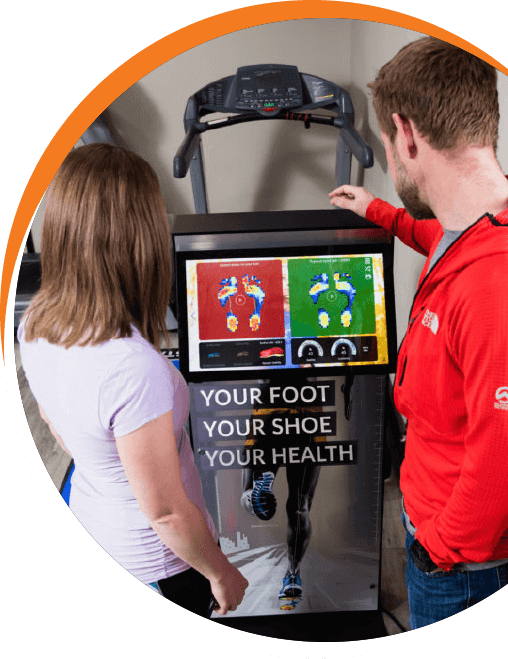 Revolutionary Technology
CURREX Motion Quest Fitting System
The CURREX MONOLITH delivers a unique and individualized shoe fitting process to our customers. A modern pressure mapping system (more than 4000 sensors) reads foot behavior 100 times per second then automatically classifies the foot into a support category whilst measuring length and width to ensure the perfect fit.
The global database recommends different shoes from our own shoe stock as well as the perfect Currex insole. The results can be sent as interactive reports via email.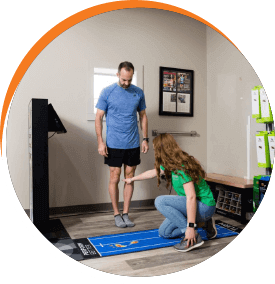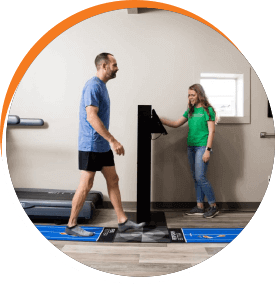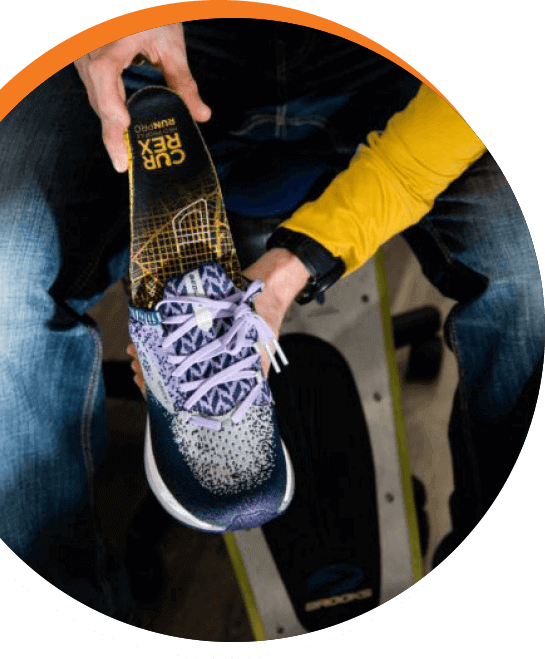 CURREX Motion Quest Fitting System
Currex InsoleYou'll notice the difference as soon as you put them in. Then you start running − and you'll never want to run any other way. Light, dynamic and pleasantly supportive, RUNPRO does its job: 100% power transfer to the ground. Less fatigue in the feet and calf muscles. You can reach new personal bests, whether in minimalist – or classic running shoes with a cushioned midsole and a 10mm drop. Get ready for the next level of running enjoyment!
What is Video Gait Analysis?
While walking and/or running on a treadmill you are video-taped for 10-30 seconds. Replaying the tape in slow motion and stop motion, the basic mechanics of the foot, arch and ankle are observed and evaluated.
Why Video Gait Analysis?
Getting the right shoe is very important and Video Gait Analysis is a large piece of the process followed by a thorough explanation of footwear options and precise fittings. Many running injuries can be prevented when biomechanics and shoe mechanics are given the proper professional attention.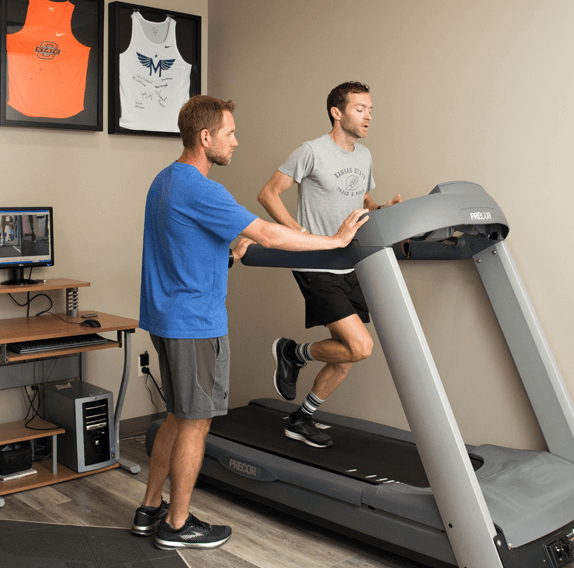 What are we looking for?
Neutral Gait:
A "neutral foot" is aligned from heel to knee and rolls to a neutral position.
Over Pronated Gait:
An "overpronated" foot shifts medially and needs additional support to stop the force of the ankle inward.
Severe Over-Pronation:
Over-pronation puts extreme strain on the various connective tissues of the foot, ankle and knee. If left uncorrected, over-pronation can lead to flat feet (falling arches), ankle & foot injuries, foot deformities (such as bunions and hammer toes) and heel pain.
Supinated Gait:
Supination (or underpronation) is the insufficient inward roll of the foot after landing. This places extra stress on the foot and can result in iliotibial band syndrome of the knee, Achilles tendinitis, plantar fasciitis. Runners with high arches and tight Achilles tendons tend to be supinators. Shoes will wear on the entire outside edge, and the side of the shoe becomes overstretched. If you place shoes on a flat surface, they tilt outward.